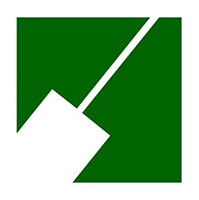 Maryland – National Capital Park and Planning Commission, Prince George Planning Department
Client Background
Founded in 1927, The Maryland-National Capital Park and Planning Commission is a bi-county agency serving Prince George's and Montgomery counties in Maryland, located just to the north and east of Washington, DC. The original purpose of the Commission, or M-NCPPC, was to practice "long-range planning and park acquisition and development." Since its inception, however, the Commission's responsibilities have expanded to include administration of Prince George's County's public recreation program.
Project Details
A number of the Planning Department's information management applications, customs that were developed in 1999, were no longer adequately supporting the Department's land development regulatory mandate and needed to be replaced. Complicating the picture was the fact that each of the targeted applications had data sharing interfaces with the Department's Document Management System and its Geographic Information System (GIS) that needed to be retained.
TechGlobal provided on-site support at the Department to work with the end users of the applications and the Planning Department's Information Management Division to deliver updated applications and to establish each application's data sharing integration with the Department's document management system and GIS. TechGlobal's work included the re-design, re-deployment and integration of the department's:
Land Development Activity Monitoring System
Permit Tracking System
Historic Property Tracking System
Community Development System
In a second phase of work, TechGlobal migrated and upgraded the Department's existing Document Management System from FileNet Panagon to Image Server 4.1. As part of this project, TechGlobal developed a scanning capture application using ActiveX and .NET that resulted in a substantial cost savings by eliminating the Department's need to purchase and pay annual software license fees for capture software.
Most recently, TechGlobal has worked with the Department to upgrade the FileNet document management system and Oracle database have been upgraded. TechGlobal is providing ongoing services to maintain the modernized Department's computing environment.