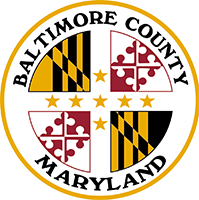 Baltimore County, MD Permitting and Licensing
Client Background
The Office of Information Technology (OIT) works in partnership with other county agencies to provide business solutions that support the delivery of government services.
Project Details
TechGlobal supported Baltimore County's implementation of the Accela Automation solution, providing consulting services across the full life-cycle of requirements, design, build, implementation, and post implementation supports.  TechGlobal consultants worked with OIT technical staff to develope and deploy web-based Animal Licensing, Animal Control, Residential Parking Permits, Phase I Land Management, Code Enforcement, and Rental Registration using Accela Automation.  TechGlobal followed Baltimore County's system development lifecycle standard throughout the lifecycle of the development projects.
TechGlobal defined address data standards across Baltimore County using the county's Master Address Repository in conjunction with the county's GIS.  We also assisted in defining requirements for integrating Accela software with Baltimore County's document management system, GIS (Geography Information System), and financial system.  We worked with their GIS group in managing and updating Accela's APO reference data using GIS information.
TechGlobal consultants assisted OIT to develop "As Is" and "To Be" business process workflow documentation and requirements documentations for the following business functions:
Animal Control and Animal License
Residential Parking Permits
Phase I Land Development Management
Housing Inspections and Code Enforcement
Rental Registrations
Building Permits
Electrical and Plumbing Licenses