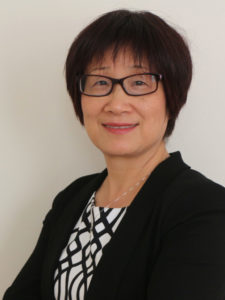 Minna Li
President and CEO
As founder and president, Ms. Li provides leadership in strategic growth of the company. She has built a healthy financial foundation to fuel the steady growth of TechGlobal. Under Ms. Li's leadership, TechGlobal has expanded services from local and state government sector to the federal sector. She strives for high quality services and customer satisfaction. Ms. Li led the TechGlobal team to build CMMI Level II appraised processes for both Development and Services, providing direct evidence that TechGlobal's service adheres to the highest industry standard.
Ms. Li has a M.S. in Geosciences from Murray State University and a B.S. in Geography and Environmental Sciences from Beijing University, China. She is a certified Project Management Profession (PMP). With over 30 years of IT implementation and project management experience, Ms. Li is instrumental for the company's successful IT implementation and services projects. Her environmental engineer background in water resource management will also play crucial roles in growing TechGlobal's environmental service practices.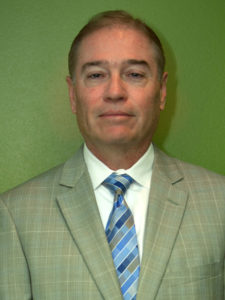 Richard R. Goodden
Chief Operating Officer/Facility Security Officer                   
Rich Goodden joined the firm in 2010, bringing more than 25 years of professional experience as a manager and consultant to all levels of the government. As TechGlobal's COO, he manages day-to-day company operations and brings senior executive focus to our key clients. He also heads TechGlobal's Environmental and Mission Support practices where he maintains a client facing role as a program manager and key point of contact, managing over $14 million in IDIQ and fixed price contracts. Rich has a technical background in photogrammetry and geographic information systems (GIS).
Rich holds a Bachelor's degree in Geology and is a member of the Society of American Military Engineers. He is an avid skier, golfer and obstacle course racer.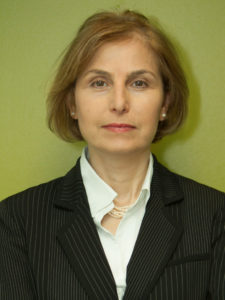 Marina Havan
Chief Technology Officer/Vice President of Information Technology Solutions
Marina Havan brings more than 20 years of professional experience as a government Chief Information Officer and consultant to governmental and private utilities at all levels. As TechGlobal's CTO, she is in charge of bringing technology innovations to the company and to our clients. As the VP of IT Solutions, she maintains a client facing role as program manager and key point of contact.
Marina is a certified CIO, holds a Master's degree in Marine Affairs and Bachelor's degrees in Geography & Marine Affairs and Geology. She is a PMP and a member of PMI Washington DC Chapter.